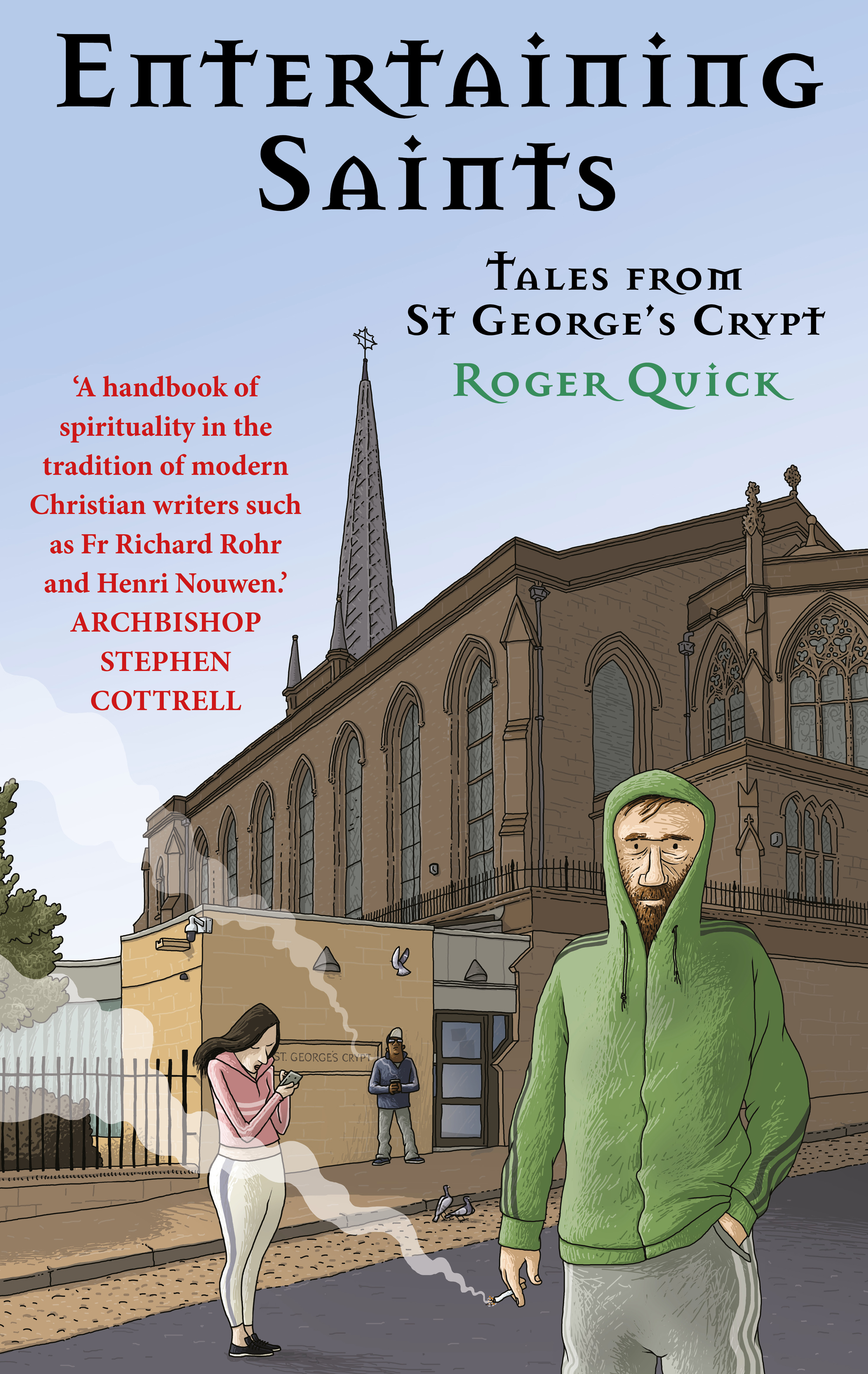 Entertaining Saints
Tales from St George's Crypt
Roger Quick
978 0 232 53489 4
Paperback
|
160 pp
|
198 x 126 mm
---
978 0 232 53490 0
eBook
|
160 pp
'A handbook of spirituality in the tradition of modern Christian writers such as Fr Richard Rohr and Henri Nouwen.'
Every day is a fairly crazy mixture of laughter and tears. St George's Crypt is a charity for homeless and vulnerable people in Leeds. Published to mark its 90th year, Entertaining Saints tells the story of the Crypt through the lives of those to whom it gives safety, shelter, sustenance and community. The chaplain, like many of his colleagues, first came to the Crypt as a client. Every day we meet some of the most damaged, hurting – and interesting – people, who often show great courage, humour and generosity. Here are some of their stories.
Entertaining Saints demonstrates the saving work of Christ in action, tells the story of a historic Christian institution, and is full of humanity in its truest form. It is also, as Archbishop Stephen has said, a handbook of spirituality in the tradition of Richard Rohr and Henri Nouwen. Includes illustrations by Leeds artist Si Smith.
Roger Quick grew up in Leeds and London. He first arrived at the Crypt forty years ago, too drunk to be let in. When he sobered up he became a volunteer, and eventually worked as a musician, lecturer, writer and broadcaster. After ordination, he served in parish ministry in Leeds and Scotland, where he was chaplain to Strathallan School for seven years. His series Talking Saints was regularly broadcast on BBC Radio 2. Since 2013 he has been chaplain to St George's Crypt.