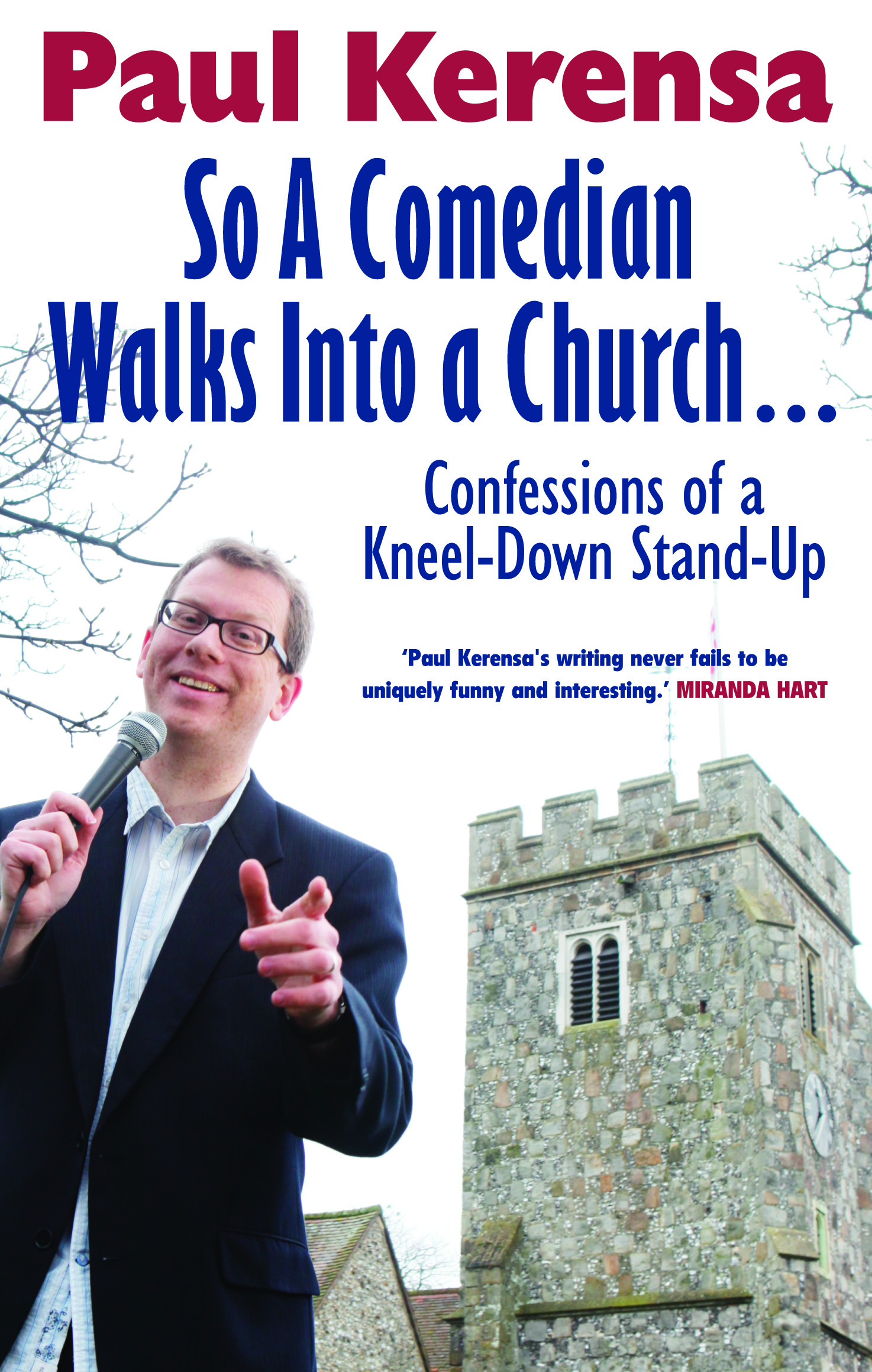 So a Comedian Walks into a Church
Confessions of a Kneel-Down Stand-Up
Paul Kerensa
978 0 232 52979 1
Paperback
|
176 pp
|
198 x 126 mm
---
978 0 232 53038 4
eBook
|
176 pp
'Paul Kerensa's writing never fails to be uniquely funny and interesting.'
---
'Top comic, top writer, top bloke. Buy this book!'
---
'Paul Kerensa is a jolly nice chap and he knows what's funny so if he's written a book I want to read it.'
Comedian Paul Kerensa is a church-hopper. Not because he can't settle, but because his job sends him all over the country, every weekend. Every Friday and Saturday night he's hurling jokes at audiences in different towns – it can be hen parties in Birmingham one weekend, a Cornish arts centre the next. His ritual has always been to find dirt-cheap Saturday night accommodation, and an enriching nearby church on Sunday morning.
In his experience, the churches are more diverse – and more often than not tougher gigs – than the secular comedy circuit.
So a Comedian Walks Into a Church … is the hilarious diary of Paul's unusual life. Behind the gags, church-goers will learn some valuable lessons about how they present themselves to strangers.
Paul Kerensa is known as BBC's go-to guy for 'gagging up' sitcom scripts, and has been on the writing teams for Miranda and Not Going Out for all series. As a stand-up comedian he tours the country, has won ITV1's Take The Mike Award, and was a finalist in the BBC New Comedy Awards and the Daily Telegraph Open Mic Awards. He has performed solo shows for numerous years at Spring Harvest, New Wine and Greenbelt, and is a regular speaker at Alpha launches, men's breakfasts and whole church family comedy nights.