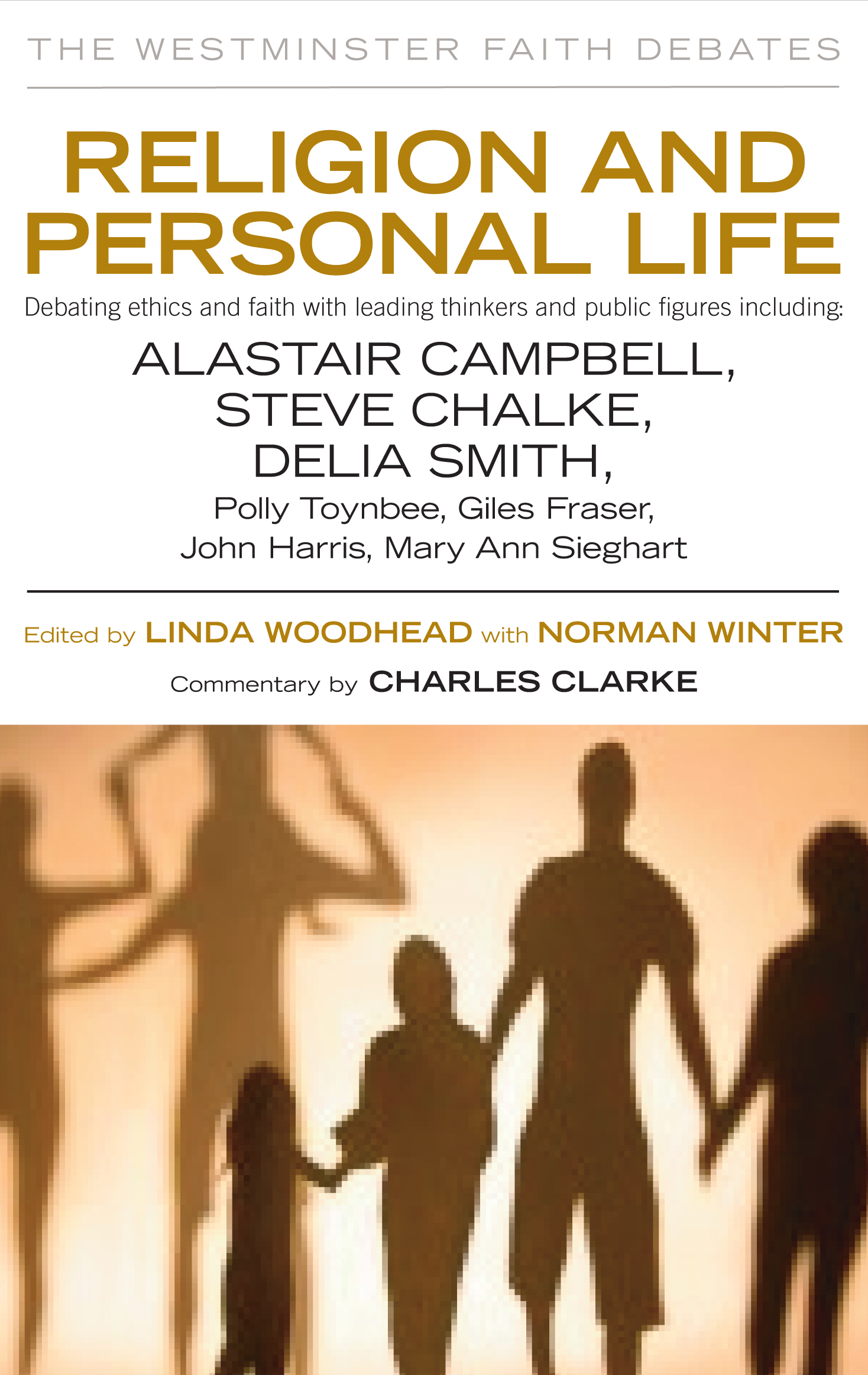 Religion and Personal Life
Debating ethics and faith with leading thinkers and public figures
The Westminster Faith Debates
Linda Woodhead, Norman Winter and Charles Clarke
978 0 232 53018 6
Paperback
|
176 pp
|
198 x 126 mm
---
978 0 232 53086 5
eBook
|
160 pp
This unique book is distilled from the Westminster Faith Debates on Religion in Public Life, and presents the positions of leading thinkers and policy makers including Alistair Campbell, Steve Chalke, Polly Toynbee, Giles Fraser and Delia Smith.
The book has been designed with both the general reader and Religious Studies students in mind and presents the arguments of each speaker and a summary of each debate, followed by questions to prompt further reflection and debate, and relevant statistics and resources.
Contributors include:
• Alistair Campbell
• Steve Chalke
• Delia Smith
• Polly Toynbee
• Giles Fraser
• Shirley Williams
• John Harris
Chapters include:
• Does the embryo have a soul?
• Do we live in an over-sexualised society?
• Is it right for religions to treat men and women differently?
• What is a 'traditional family' and do we need it?
• Do Christians really oppose same-sex marriage?
• Should we legislate to permit assisted dying?
The Westminster Faith Debates are organised by Charles Clarke (ex-Home Secretary) and Professor Linda Woodhead and also included the presentation of new research findings from the £12m National Religion and Society Programme.
Supplementary RE:ONLINE resource here: http://www.reonline.org.uk/special-westminster-faith-debates/
Read a sample chapter here: http://www.scribd.com/doc/174731186/RELIGION-AND-PERSONAL-LIFE-Debating-Ethics-and-Faith-with-Leading-Thinkers-and-Public-Figures