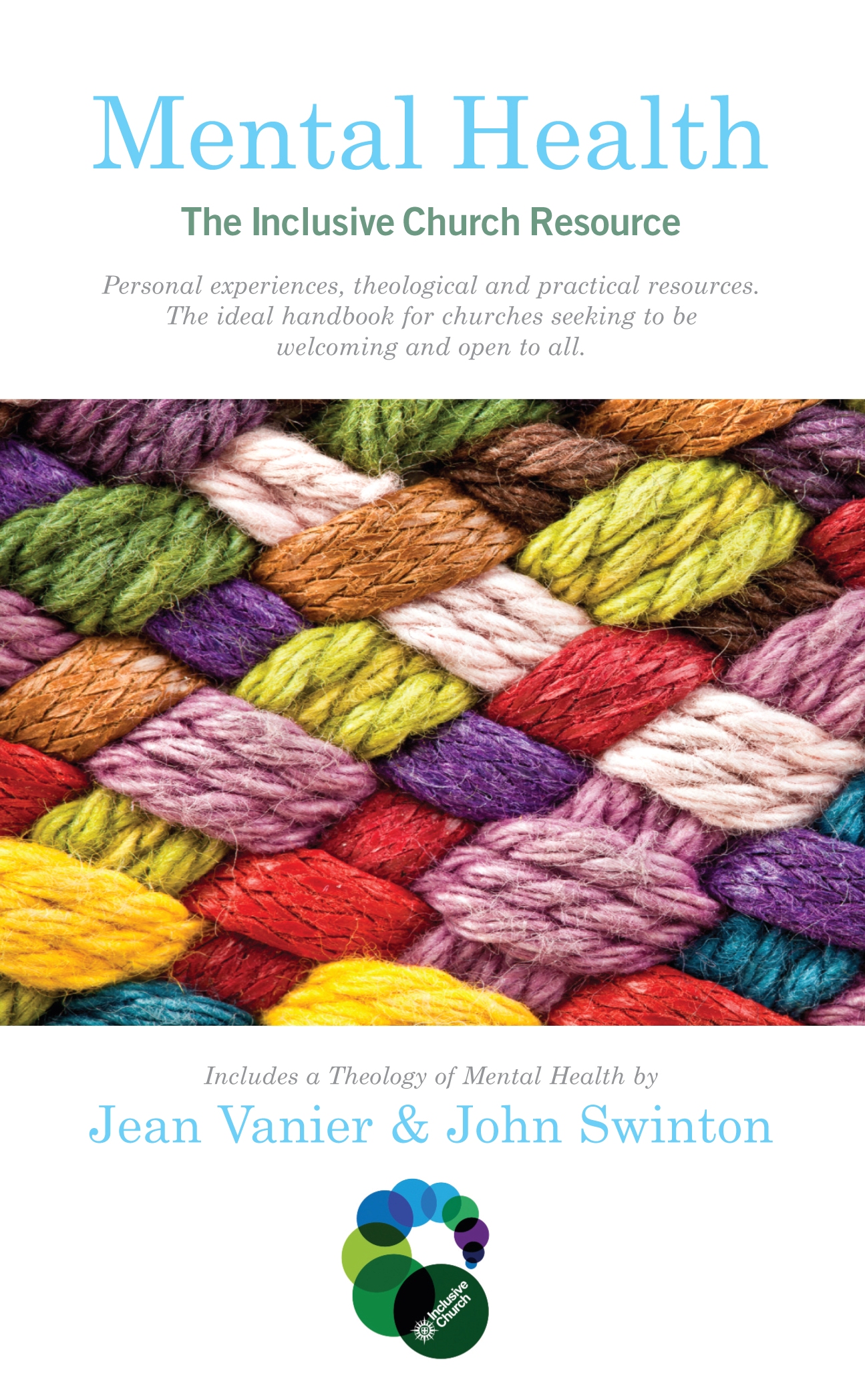 Mental Health: The Inclusive Church Resource
Inclusive Church Resources
Jean Vanier, Bob Callaghan and John Swinton
978 0 232 53066 7
Paperback
|
96 pp
|
178 x 110 mm
---
978 0 232 53149 7
eBook
|
96 pp
'We believe in inclusive Church – Church which does not discriminate, on any level, on grounds of economic power, gender, mental health, physical ability, race or sexuality. We believe in Church which welcomes and serves all people in the name of Jesus Christ; which is scripturally faithful; which seeks to proclaim the Gospel afresh for each generation; and which, in the power of the Holy Spirit, allows all people to grasp how wide and long and high and deep is the love of Jesus Christ.'
---
'Very useful pastoral resources. Highly recommended.'
Mental Health: The Inclusive Church Resource is written to help your own church to be equipped to welcome all people who live with mental health issues.
It contains first-hand personal experiences of people who have felt excluded from churches because of their mental health, a Theology of Mental Health by Jean Vanier and John Swinton and a resource section containing addresses, websites and practical advice.
Other books in the Inclusive Church Resource series include Disability and forthcoming titles on Poverty, Sexuality, Gender and Ethnicity.
Jean Vanier was the founder of L'Arche International. He died in 2019. In February 2020, an independent inquiry commissioned by L'Arche International following allegations made against Jean Vanier found that he had initiated sexual relationships with six women. Jean's behaviour through these relationships was found to be psychologically and spiritually abusive. The leaders of L'Arche International have stated: 'We are shocked by these discoveries and unreservedly condemn these actions, which are in total contradiction with the values Jean Vanier otherwise stood for. They are incompatible with the basic rules of respect and dignity of persons, and contrary to the fundamental principles on which L'Arche is based. Jean inspired and comforted many people around the world … and we are aware that this information will cause many of us, both inside and outside L'Arche, deep confusion and pain. While the considerable good he did throughout his life is not in question, we will nevertheless have to mourn a certain image we may have had of Jean and of the origins of L'Arche.' The full statement may be read at www.larche.org.
John Swinton is Chair of Divinity and Religious Studies at the University of Aberdeen, as well as a leading expert in Disability Theology.