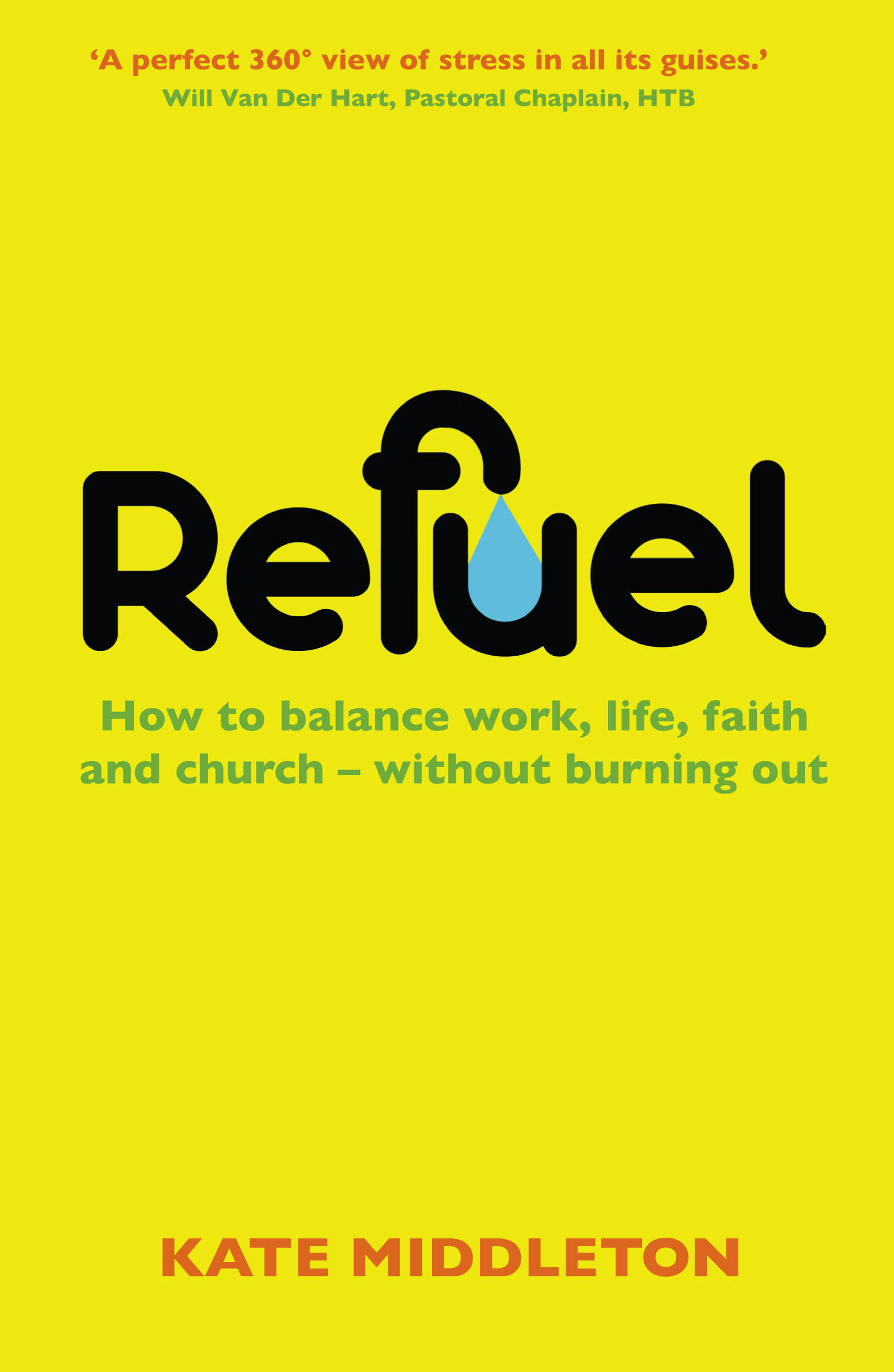 Refuel
How to balance work, life, faith and church – without burning out
Kate Middleton
978 0 232 53160 2
Paperback
|
160 pp
|
198 x 126 mm
---
978 0 232 53213 5
eBook
|
256 pp
'Being someone who is very prone to stress, I found this book informative and helpful as a reflective tool to equip me in how I manage and respond to the stress in my life. I love the interactive element of it to help me reflect and explore how I can learn to manage stress in a more healthy way.'
---
'Beautifully written, insightful, practical and biblical, this book is sure to have a profound impact upon your life and faith. Like a prophetic message to the 21st Century Church, REFUEL offers us a vision of how we can live well for Christ in a world addicted to busyness.'
---
'I found this a very readable, informative, practical and helpful book for Christians in all sorts of settings, from work to family, who want to understand more about stress and turn it into a power for good.'
Stress is a massive issue in our 21st century culture, and the Church is by no means exempt. There is some evidence that people involved with the church might be at particular risk of stress related illness and burn out.
How do we get the balance right when there's so much more than work and life to juggle? How do we manage the tension between our passion for God and our other responsibilities? How do we manage to reach our full potential without burning out?
Good stress management isn't about living a half-life - it is possible to remain motivated, passionate and on fire, without constantly being on the brink of burnout.
Kate Middleton's biblical self-help book will help readers to identify and understand the dangers of stress and offers practical tips to reduce and manage stress in a biblical way.
Kate Middleton is a church leader and psychologist and part of the leadership team of Mind and Soul. She lives in Paris but visits the UK regularly as part of her work with Hitchin Christian Centre, Hertfordshire.