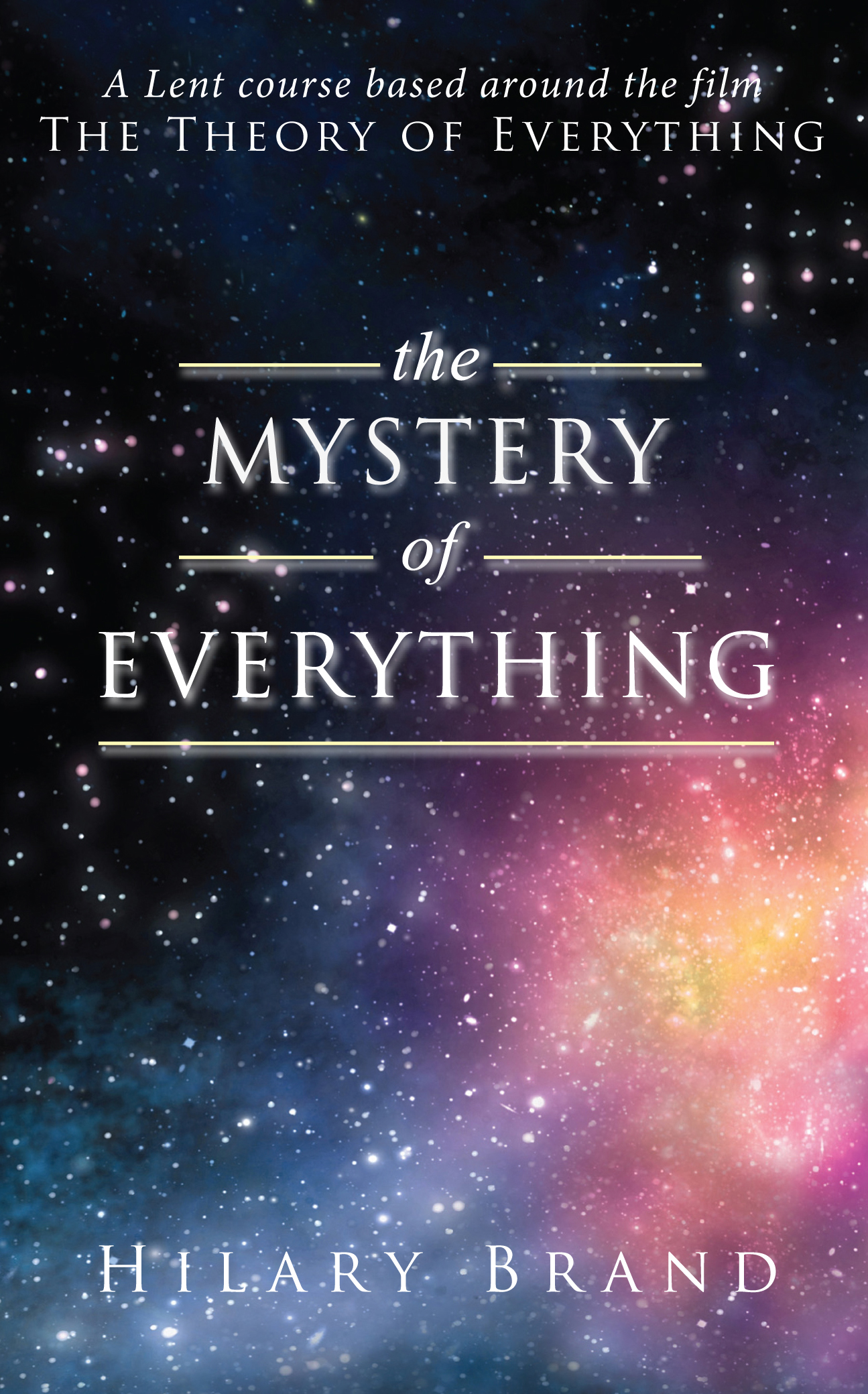 The Mystery of Everything
A Lent course based around the film The Theory of Everything
Hilary Brand
978 0 232 53208 1
Paperback
|
160 pp
|
178 x 110 mm
---
978 1 915412 61 4
eBook
|
160 pp
'Whenever I interviewed prospective maths or science teachers, I asked them how they would teach the Universal Field Theory to a bright Year 10 pupil. Despite a host of fazed candidates, I persevered with this question because the subject seemed obvious and ultimate. This holding together the macro and the micro is at the heart of both theoretical physics and the Christian faith, and Hilary Brand tackles an impossible subject with great skill in her Lent course, the Mystery of Everything. A self-confessed non-scientist, she bases her course on the film about Stephen and Jane Hawking, The Theory of Everything, with five sessions, each with a substantial prologue and epilogue, on wonder, weakness, relationships, frailty and hope. She writes lucidly and helpfully about physics, about the interface between science and faith, and very movingly about her personal experience of her friend Sally, who suffered from Motor Neurone disease, yet to the end was wowed by God's amazing grace. There are some stunningly relevant quotes, each session contains pertinent questions for the group to chew over, ending with a worship session with some original and highly numinous prayers. In addition there are six weeks of personal bible studies on mystery in Genesis, Job, the Psalms, Wisdom literature, Paul's epistles and the Gospels, written in the same lucid and punchy style. A snip at just £5.99.'
** Suitable for online learning and study **
The Mystery of Everything is a new and original Lent course by Hilary Brand, which takes the multi-award winning film about Stephen Hawking, The Theory of Everything, as its starting point. The course explores ways in which the mysteries of the universe and of everyday life – and the acceptance that we have more questions than answers – can reinvigorate our faith and spiritual journey.
The course is based around five weekly group sessions entitled:
* The experience of wonder
* The enigma of weakness
* The complexity of relationships
* The encounter with frailty
* The hope beyond brokenness
Each session includes an extract from the film, group discussion questions and a meditation. There are also short introductory and follow up chapters for individual reading each week, and a chapter of Bible passages for further daily reading. The book supplies full notes for group course leaders.
Hilary Brand is a freelance writer with a particular gift for creating lively and innovative material that helps Christians engage more deeply with their faith. She is the author of four very popular Lent courses, Finding a Voice, Christ and the Chocolaterie, The Power of Small Choices and Not a Tame Lion (all DLT), as well as works of fiction for children and young teens and other non-fiction for adults.