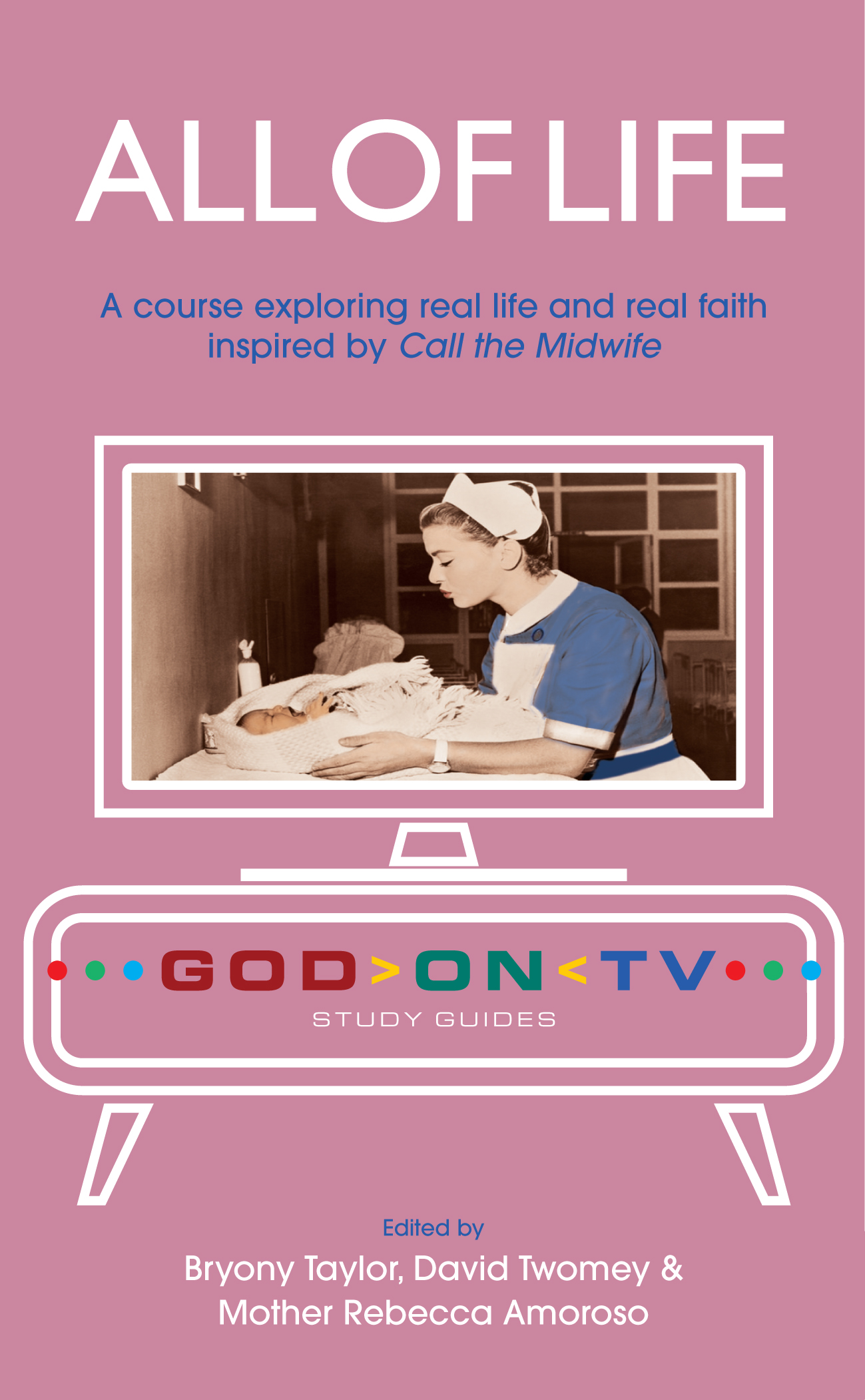 All of Life
A course exploring real life and real faith inspired by Call the Midwife
God on TV
Bryony Taylor, Mother Rebecca Amoroso and David Twomey
978 0 232 53446 7
|
January 2024
Paperback
|
128 pp
|
178 x 110 mm
---
978 0 232 53447 4
eBook
|
128 pp
God on TV is a new series of small-group courses to help churches engage people in Bible study and theological reflection on moral and ethical themes. Each book uses some of the themes raised by a popular television series as a springboard for group discussion, prayer and Lectio Divina Bible reading. It is not essential for group members to have seen the television programme, but it will provide useful food for thought for those that have.
Over six weeks, the course presented in All of Life will explore themes of Liturgy and Prayer, Disability, Attitudes to and Experiences of Black and Minority Ethnic People, Attitudes to and Experiences of LGBTQ People, Vocation and Calling, and Celebrations and Community. Each week will begin with a description of a key scene from Call the Midwife, consideration of a discussion on the theme by an appropriate Christian writer, then a Bible study including prayer, reflection and Bible study.
Contributors include George Guiver (priest and member of the Community of the Resurrection at Mirfield), Katie Tupling (priest and campaigner for full inclusion of disabled people in the church), Chine McDonald (PR lead for Christian Aid, Thought for the Day broadcaster), Claire Jones (deacon in the Church of England) and Frances Wilson (former nun, now a priest and Director of Ordinands for Lichfield Diocese).