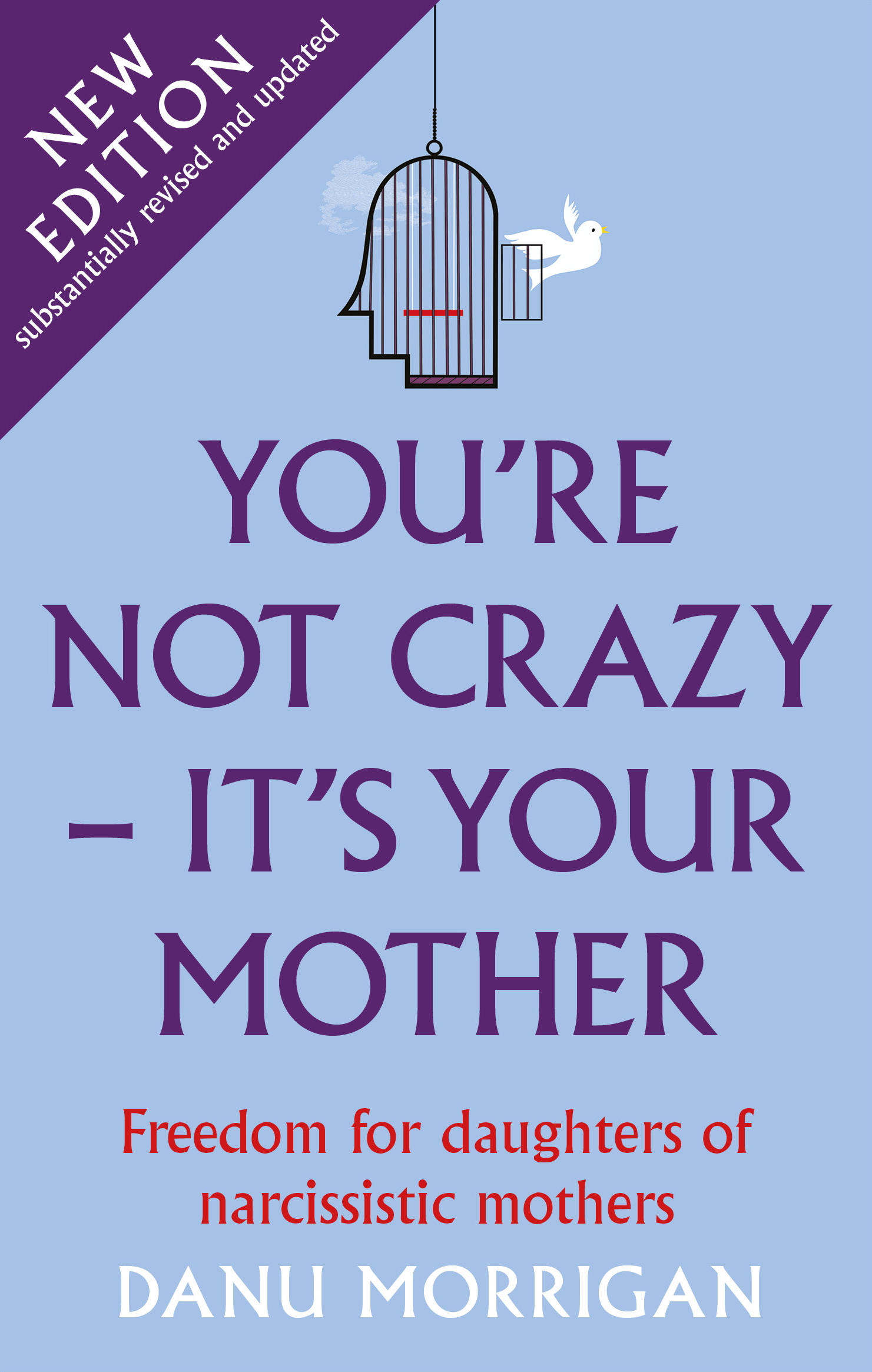 You're Not Crazy - It's Your Mother
Freedom for daughters of narcissistic mothers - new edition
Danu Morrigan
978 1 913657 11 6
Paperback
|
256 pp
|
198 x 126 mm
A comprehensively revised and expanded new edition of Danu Morrigan's #1 bestselling book, which has helped tens of thousands of daughters of narcissistic mothers around the world.
Do you find yourself emotionally bruised, upset and confused after being in touch with your mother? Do you somehow feel like you're not a real person in her company? If so, you are far from alone. Millions of daughters experience the same hall-of-mirrors dizziness. Many of them have come to the conclusion that their mother has Narcissistic Personality Disorder, and that explains all that they have suffered. This book explores this – maybe it will resonate for you the same way and make you feel understood and validated as never before.
This new edition includes a wealth of new insight and understanding learned by Danu over the last ten years, including: Clarity about escaping the toxic dynamic, through The Four Steps to Freedom; managing our fear of regretting our decisions; how Stories steer us without us realising; the NM's performative kindness and performative love; overcoming the trap of The Silent Treatment; distinguishing narcissistic 'niceness' from genuine decency; how to recognise, get, and contribute to healthy relationships.
Danu Morrigan lives in Ireland and runs the phenomenally popular website daughtersofnarcissisticmothers.com. She has also written Dear Daughter of a Narcissistic Mother and To the Unloved Daughter.