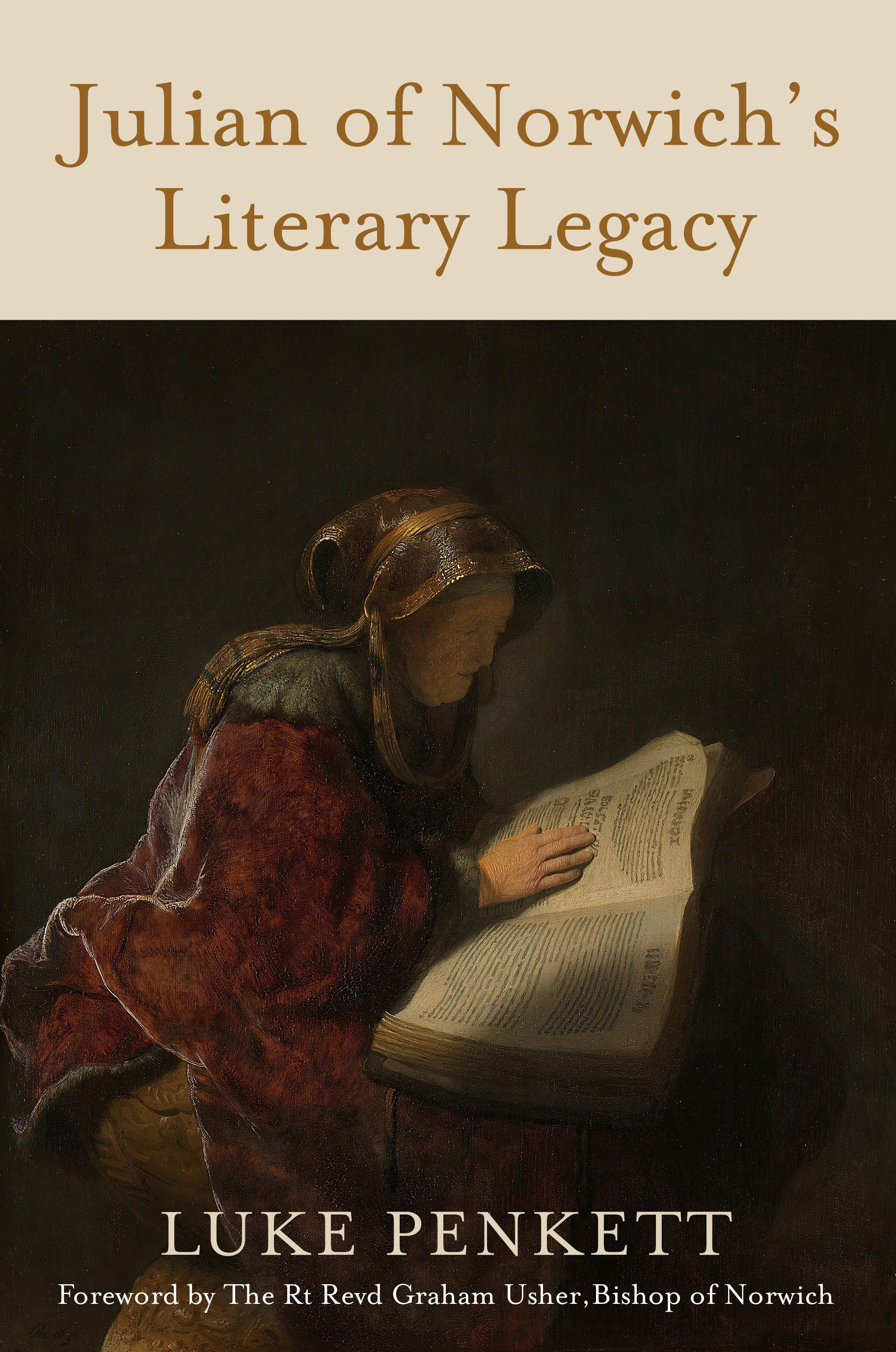 Julian of Norwich's Literary Legacy
Luke Penkett
978 1 913657 80 2
Hardback
|
160 pp
|
234 x 156 mm
This book is a systematic linguistic study of, and commentary upon, Julian of Norwich's A Vision Showed to a Devout Woman. Luke Penkett draws attention to the medieval anchoress's stylistic brilliance, clarifies complicated passages for the twenty-first century reader, and summarises and builds upon the wisdom of the most up-to-date scholarly research to inspire fresh insight of what is the earliest record of a woman writing in the English language.
Penkett gives context to Julian's writing with a survey of other English literary texts of the thirteenth, fourteenth and fifteenth centuries. He offers a detailed analysis of the notable vocabulary and syntax employed by Julian, her rhetorical techniques, and of what we can learn from the stylistic choices of Julian as both 'listener' and 'communicator'. The book concludes with a fascinating study of what we can learn of the initial reader and listener responses to Julian's writing from the marginalia found in the manuscript of the Short Text of A Vision Showed to a Devout Woman.
This book will bring richer meaning to Julian's words for those who know them well and assist understanding for those discovering her for the first time, perhaps seeking wisdom and comfort in challenging circumstances or to deepen their prayer life.
Luke Penkett , ordained and professing his life vows in L'Église Orthodoxe Celtique, now lives as a solitary in Norwich, where he was erstwhile Librarian and Archivist at the Julian Centre for a number of years, and is now Curator of the Margery Kempe Centre in King's Lynn Minster (known in Margery Kempe's time as St Margaret's), Honorary Secretary of the Margery Kempe Society and Book Reviews Editor for Medieval Mystical Theology. His previous publications include revisions of the two Julian books in the Enfolded in Love series, books on Augustine of Hippo, the Desert Fathers, and Touched by God's Spirit.